Accredited massage therapists

A receipt for insurance purposes is available upon request
Swedish Therapeutic Massage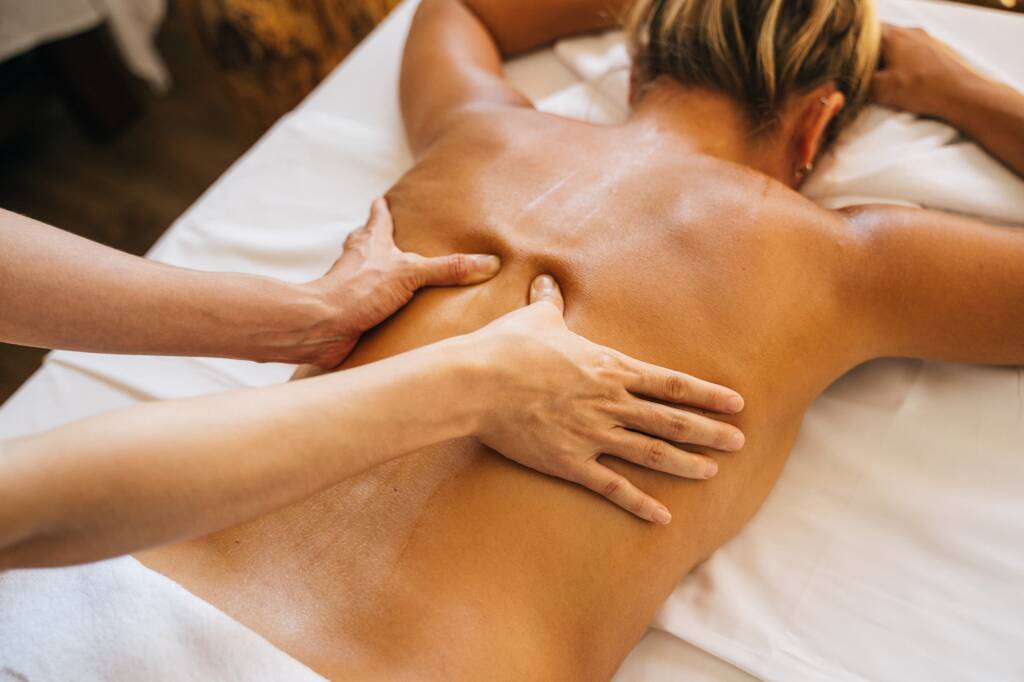 The Swedish massage is a classic therapeutic massage that has become a global norm. This method is great for relieving muscular soreness and stress. It combines percussive movements, kneading, rotating friction and drainage. Its movements apply to soft tissues, joints, tendons and heart muscles. The Swedish massage relieves quickly aches like:
Muscle soreness due to physical efforts
Peroneal nerve
Lumbar sprain
Whiplash injury
Bursitis
Tendonitis
Torticollis
Arthrosis
If you wish to stop suffering with this pain that refrains you from doing your daily tasks, we recommend you obtain a Swedish therapeutic massage.
| | |
| --- | --- |
| 30 minutes | 50$ |
| 60 minutes | 82$ |
| 90 minutes | 115 $ |
*Prices are subject to change without notice.
---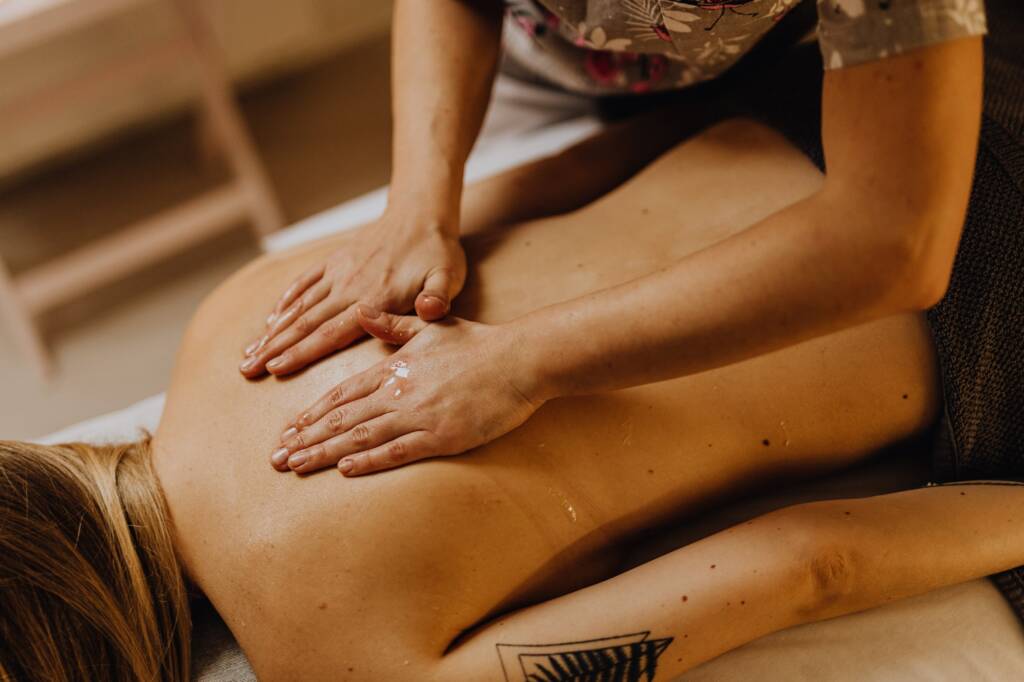 Parallel to the therapeutic massage, this relaxing massage offers a great relaxing moment. In order to give your mind and your body a chance to relax, this massage applies to the whole human body. On the physical plan, it relieves muscle tension and joint stiffness, thus eliminating all toxins in the body.
Once the pressure has been eased, the muscles and joints regain their flexibility.
It acts directly on the brain because it release of toxins and promotes the oxygenation.
The relaxing massage has several virtues and allows to:
Reduce stress and other signs of nervosity
Regulate blood pressure
Relieve problems linked with cardiovascular disease
Breathing problems linked to asthma
Increase the clients' concentration ability linked to stress elimination
| | |
| --- | --- |
| 30 minutes | 47 $ |
| 60 minutes | 80$ |
| 90 minutes | 108 $ |
*Prices are subject to change without notice.
---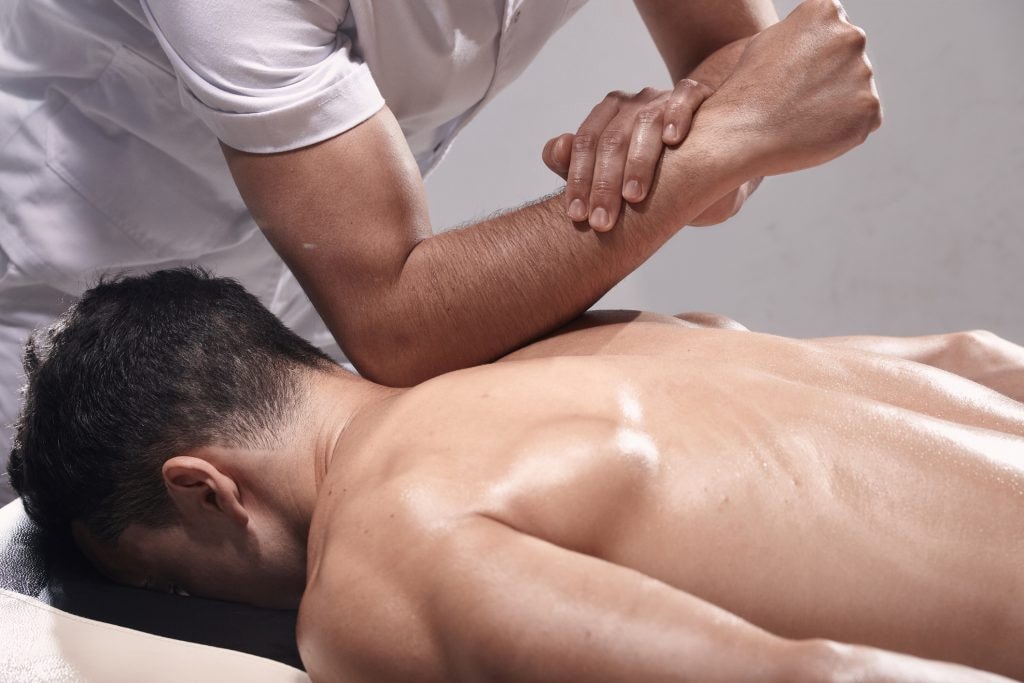 This sports massage is designed to satisfy the different needs of people who do sports in a professional way or for leisure. This massage helps muscles recover from physical efforts, maximise performance while reducing the risk of injuries.
People who get back to exercising
Before a physical activity
After a physical activity
Prevents injuries
Increases flexibility
| | |
| --- | --- |
| 30 minutes | 55 $ |
| 60 minutes | 85$ |
| 90 minutes | 119 $ |
*Prices are subject to change without notice.
---
Massage for Pregnant Women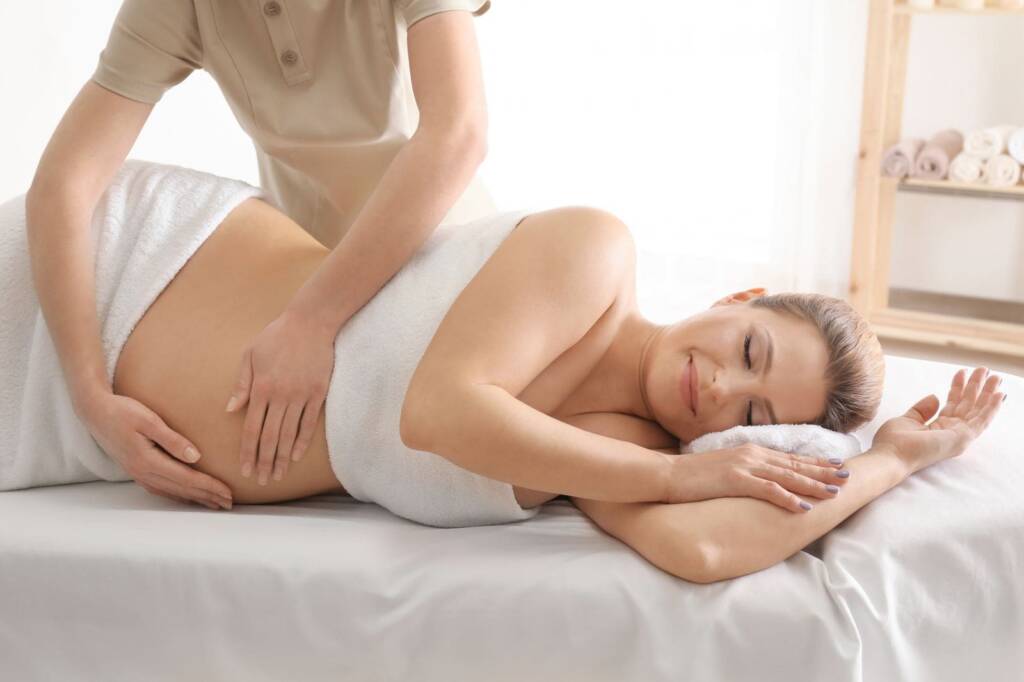 This massage is designed to help the future mother deal with the physical and emotional changes she will go through during her pregnancy by making her feel relaxed.
There are several benefits :
Psychological, physical and emotional relaxation
Relieves sleep disturbance
Reinforces baby's weight
Relieves muscular and articular pain
Helps to get an appropriate posture
Reduces hand and feet swelling
Relieves the sciatic nerve, heavy legs and cramps
Prepares the muscles for the delivery
Decrease or eliminate headaches and nauseas

It is important to wait for the first trimester of pregnancy to be completed before taking an appointment. At this time, you will have to mention how many weeks you've been pregnant in order for our therapist to organize the room accordingly.
| | |
| --- | --- |
| 30 minutes | 55 $ |
| 60 minutes | 85 $ |
| 90 minutes | 119$ |
*Prices are subject to change without notice.
---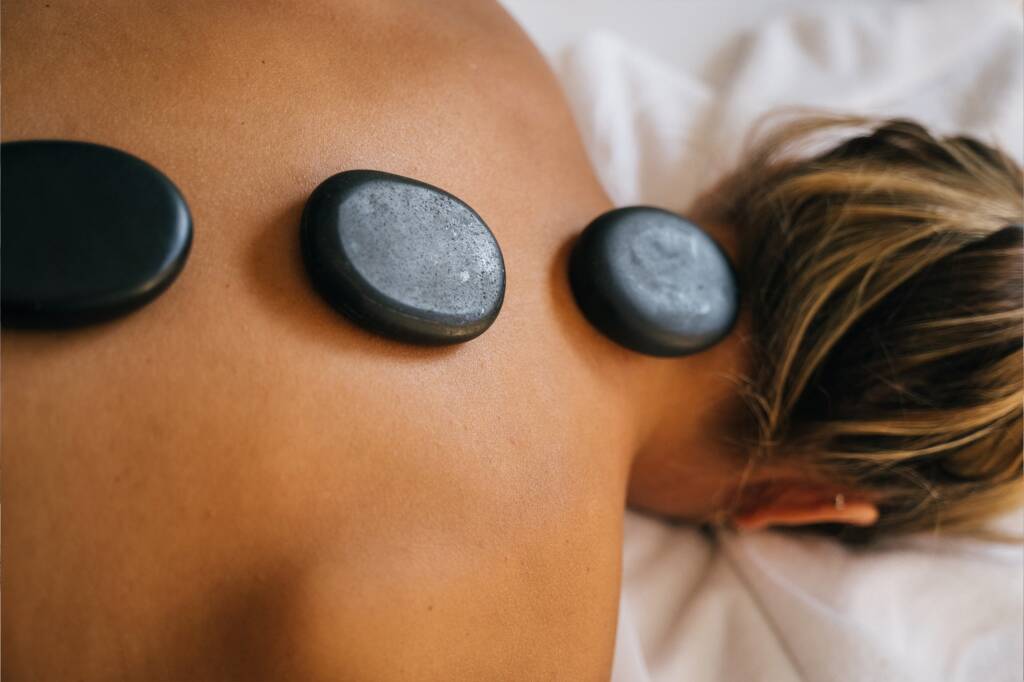 This type of massage consists in heating basalt stones in a hot water bath that remains at a constant temperature. Your massage therapist will dry and place the stones in the palms of his hands impregnated with massage oil and then apply relaxation or therapeutic movements on your body. The stones are placed on certain spots in order to promote a positive experience and achieve the desired outcome.
| | |
| --- | --- |
| 30 minutes | 70 $ |
| 60 minutes | 98 $ |
| 90 minutes | 125 $ |
*Prices are subject to change without notice.
---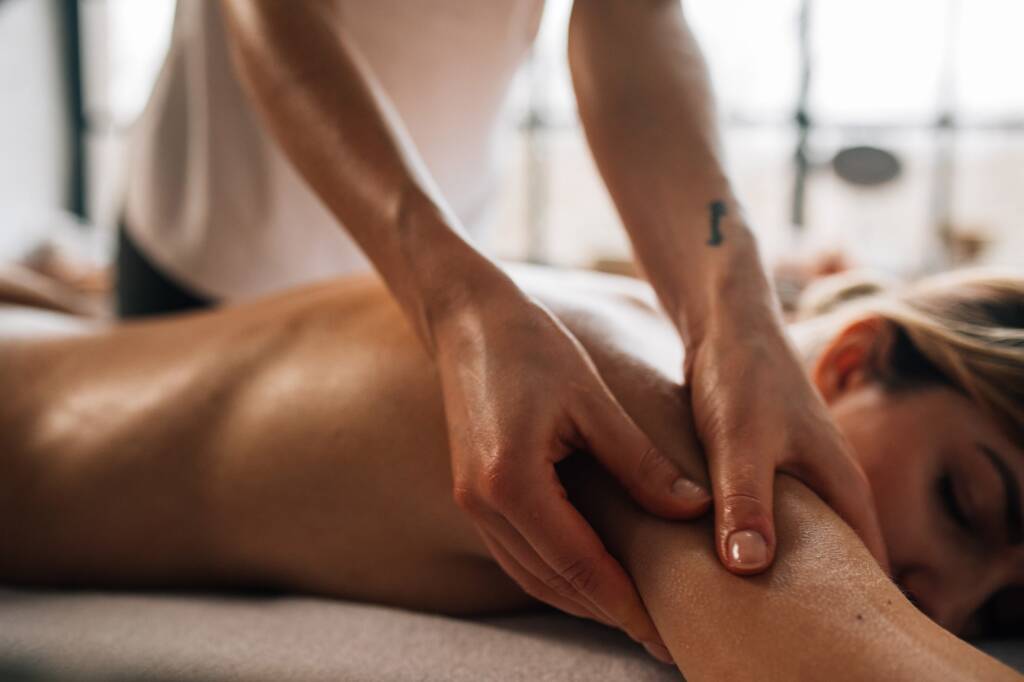 This soft massage allows the lymph to flow more freely around the body, promotes chemical processes and cell regeneration and reinforces the immune system.
Therapeutic benefits:
Calming action on the nervous and muscular system
Elimination of lactic acid
Increases the body defenses by having a positive impact on the lymphatic flow
Relieves ulcers, inflammation and oedemas
Stimulates bowels
Aesthetic benefits:
Helps reduce cellulite
Helps prevent wrikles
Helps prevent couperose and puffy face
Improves circulation
Prevents acne
Promotes a better penetration of care product
| | |
| --- | --- |
| 30 minutes | 47$ |
| 60 minutes | 80$ |
| 90 minutes | 108$ |
*Prices are subject to change without notice.
---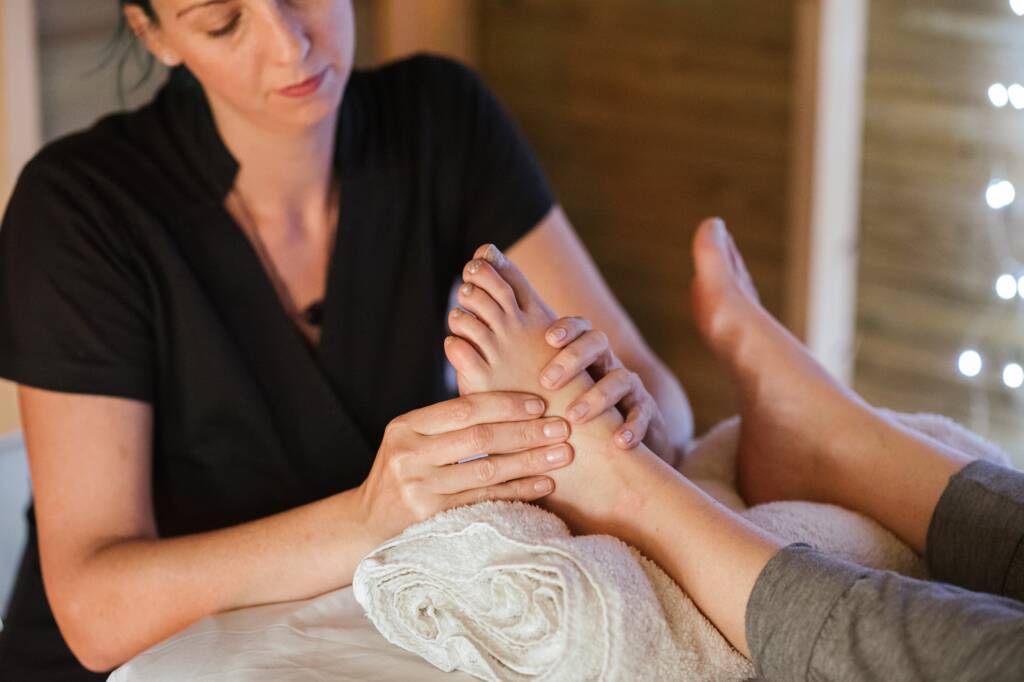 Plantar reflexology consists of a soft feet massage done with the fingers applying pressure on the reflex zones of the foot plantar. Each reflex zone of the foot corresponds to an organ, a gland or a specific part of the body. Considered an alternative medicine, plantar reflexology allows tensions to be pinpointed and make them disappear.
Physical benefits:
Tones the body
Harmonizes vital functions
Releases tension and stress
Soothes tension in the back and elsewhere
Improves blood circulation
Provides deep relaxation
Encourages the removal of toxins
Activates the lymphatic system
Releases your muscle tensions
Physical benefits
Mental relaxation
Eliminates negative emotions
In order to receive this massage in good conditions, it is better to be lying down. The massage is, at first, soft and relaxing, then the therapist will press a little harder in order to detect sensible zones and treat them. It ends with a energetic global massage.
*Prices are subject to change without notice. All our prices do not include taxes
---