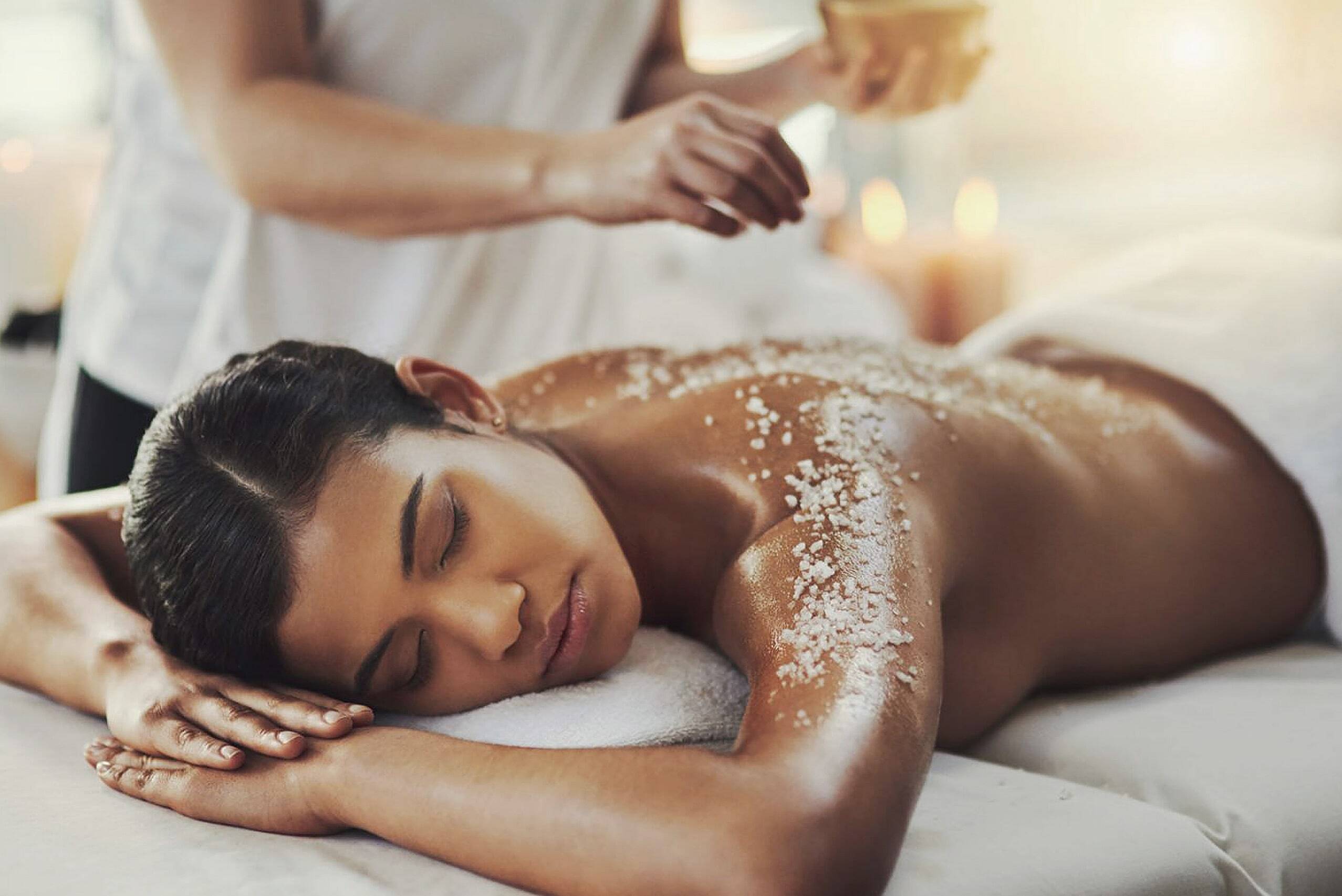 Marine body exfoliation
Energising exfoliation with Guérande sea salt and essential oils. Tonic, aromatic and personalised, this treatment is recommended to everyone who likes vigorous exfoliations for an incredibly soft and stimulated skin. Excellent before and after sun exposure in order to optimise your real tan's regularity. At the end of this treatment, we use massage techniques to apply moisturising body milk. A seaweed body wrap may be recommended in order to improve the therapeutic effects.
* Prices are subject to change without notice. All our prices do not include taxes
---
This body treatment is perfect for anyone who wishes to experience total relaxation while enjoying the beneficial effects of the sea. Enriched with minerals and trace elements, we apply a warm seaweed mixture to your body (neck and feet) and then we wrap you with a plastic film and a warm blanket. During this break (around 30 minutes) all active ingredients will penetrate by infusing your skin and your body while you receive all those benefits:
A well developed immune system
Toxins elimination
Body's skin moisturizing
Muscle and back-pain-relief(arthrose)
Body recontouring
Reduction of cellulite
Deep relaxation
When the pause time has elapsed, we suggest you take a shower. Then, we invite you to lie down on your bed in order to relax and end up this treatment in a lovely way, then we offer you a massage by applying a moisturizing body milk with plant extracts. A wonderful experience.
* Prices are subject to change without notice. All our prices do not include taxes
---